I thought about calling this post "new mom's guide to not looking like crap", but the more I thought about it, I think most women, (and let's be real, pretty much all men) mothers or not, need help not looking like crap. Stress/sleep deprivation will do a number on you, but the rest of the world doesn't have to know that. Having my kids 13 months apart, I think I am an expert on sleep deprivation and looking like I fell from the ugly tree and hit every branch on the way down. I had to find quick fixes to make myself presentable for things like unexpected company, trips to the market, blah blah blah….Now I'm not sayin go dolly up and throw on your heels, I'm just sayin…look alive, ladies. Literally. Because you haven't slept in days and you look like death. With all of that said, here is my top 5 list for all you new mommas/really tired chics.
1. Damn, I hate how new I am at this blogging program because I want to highlight, bold face and just overall scream this one: under eye concealer. And not just any one. I have tried them ALL. Admittedly, this one is expensive, but believe me, it is WORTH EVERY PENNY. It's Cle de Peau Beaute concealer. At $70, it's pricey, but you will never need another concealer. Ever. Ever. Ever. A few swipes of it and you will look like you just came back from getting fanned and fed grapes in St. Tropez. Yeah, it's that good.
Cle de Peau Beaute Concealer NM Beauty Award Winner 2012 & 2013 – Neiman Marcus.
2. Hats, hats, hats. Haven't slept in how long? Baby woke you up how many times last night? Haven't washed your hair in how long? How's your hair looking? That's what I thought. You look homeless. Please throw a hat on that hair before you scare someone.  Hats conceal so much-no one needs to see how much of a hot mess you are under there. They are my savior. Anyone who knows me (or has passed me on the street) knows that my hair is anything but tame. I wasn't blessed with silky, flowing locks. I have a kinky, frizzy fro. But, I gotta say, fros look good in hats. And I don't mean your beat up Yankees hat here. (although there's a place for those, too) That won't make you feel special. I mean a fedora, a Panama hat, a cool 70s floppy hat. You'll look like you took time to put yourself together and you'll feel great, too.
Panama hat – Panama Hat – Women's j.crew in good company – J.Crew.
3. Manicures. I know this can seem like an indulgence (and who has time for those?), but it does wonders on the self-esteem. You don't have to go to the fancy spa and drop boatloads of cash. There's a nail salon on basically every other corner, and you can pretty up your digits quickly and inexpensively. My nail salon charges $8 for a manicure and my 'nail lady' is amazing. I'm in and out in about 40 min. There is something about having really pretty hands that makes you feel so done, so lady like, so polished. It's worth it. Take the time, hand your kids off to mom, hubby, sitter, and go. You'll feel pretty. And sometimes that's all it takes to turn a crappy day around.
Deborah Lippmann 'Cleopatra in New York' Nail Lacquer | Nordstrom.
4. Stylish diaper bag. Ok, so this is clearly specific to the mommas. And it's a biggie. Your diaper bag will go with you everywhere for the first few years of your child's life. EVERYWHERE. You'll probably get more use out of it than any other bag you've ever owned. So make it a good one. You wouldn't buy a purse you don't love, so don't but a diaper bag you don't love. It doesn't have to cost big bucks to be chic, either. But if I see you with one with Dora the Explorer or Elmo on it, I will bitch slap you.
Amazon.com: Rebecca Minkoff Knocked Up Baby BINYBBO Shoulder Bag,Black,One Size: Clothing.
5. Ballet flats. I naively thought I would be in heels forever. I even ignorantly said once while newly pregnant "I can totally still wear my heels when I'm 9 months pregnant." What a tool. I love my heels. Love. Like really love. But let's be honest. they're not always realistic. Life can get crazy and you need a shoe that can keep up-and that doesn't mean sacrificing style. There are so many really chic flats out there-pair with some skinny jeans and a cute tee and you're done. I have also found that wedge sneakers are equally as comfortable, but they're not for everyone. The first time my husband saw me in mine he said "They're a little new school for you, no?" Read: your ass is too old for them. But I think they're amazing and I could run laps in them, they're so comfortable.
The Sidewalk Skimmer in Calf Hair – AllProducts – Sale – Madewell.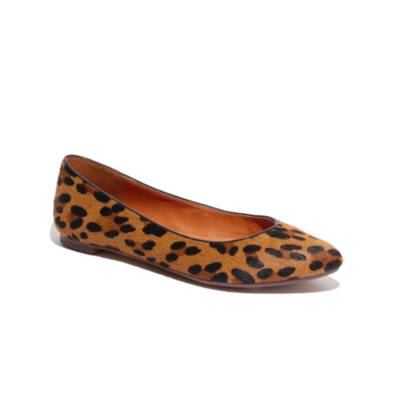 My whole point of this was to merely point out that we need to feel good about ourselves. It's an issue with new moms. It was a huge issue with me. But how can you take care of anyone else if you're not taking care of yourself? You are precious. Treat yourself as such.